Sometimes your budget just doesn't allow for you to go to the parks every day on a trip to Walt Disney World. When this happens, you need to find some alternatives, and Disney has a lot of them. Disney makes it easy to spend a whole day or more without ever stepping foot through a turnstile. Here are just a few suggestions for non-park days.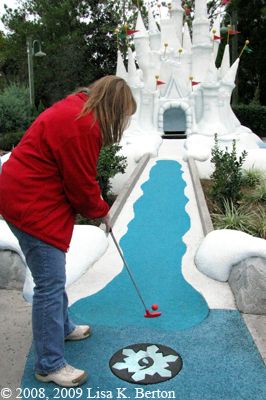 1. Mini-golf.
Everyone loves mini-golf, and Walt Disney World has two mini-golf courses on property: Fantasia Gardens and Winter Summerland. Fantasia Gardens is themed around the Disney movie Fantasia, while Winter Summerland is themed around Santa's off-season getaway. Both are relatively inexpensive at a little over $12 for one round. Also, you can get 50% off your second same-day round if you keep your receipt. Relatively inexpensive fun with the Disney flair that everyone loves!
2. Hang out by the pool.
There's nothing like getting some relaxation on a vacation, and there's no better way to do that than by spending a day at the pool. A pool day at the beginning of your vacation revs you up for the fun to come, while one in the middle gives you a nice break to recharge for the last half of your trip. A pool day at the end will be a nice rest from all the running around you did, so you really can't go wrong with one at any point in your trip. Plus, if you're paying for the resort, the pool day is free!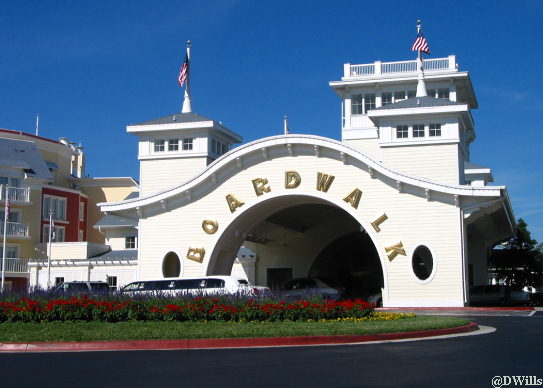 3. Explore the resorts.
Walt Disney World has a ton of resorts, and you can definitely spend the better part of a day just exploring them all. From the monorail resorts to the Epcot resorts to the Animal Kingdom and Wilderness Lodges, pretty much all of the deluxe resorts are worth a look. Plus, as long as you don't buy anything at the multitude of gift shops you may encounter, checking out the different resorts is virtually free.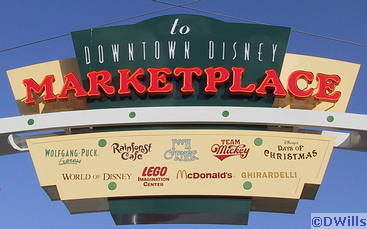 4. Visit Downtown Disney.
Downtown Disney is, again, virtually free to visit as long as you avoid buying anything. Then again, buying things is half the fun, and if you're a shopper, this is the place for you to be. There are tons of stores here, including the massive World of Disney. Also, there are plenty of great places to eat as well as Disney Quest, an indoor "theme park." Disney Quest can be cool, and a ticket is less expensive than a park ticket, but keep in mind that the large majority of attractions and games are outdated.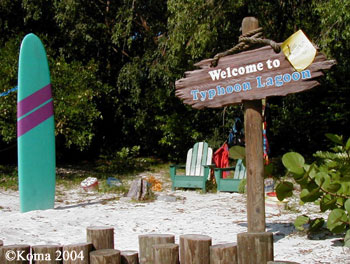 5. Visit a water park.
A ticket to a water park is less expensive than a ticket to one of the main four theme parks, and it is a lot of fun. There are two water parks to choose from: Blizzard Beach and Typhoon Lagoon. Both promise an awesome time for the whole family, and especially for college students. If you enjoy the water, a water park day could be a great consideration for a day out of the theme parks.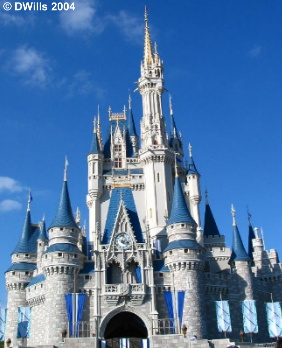 6. Visit a theme park.
Confused that I'm suggesting visiting a theme park on a non-park day? It's because if you are buying park tickets, it is often less expensive to add another day to your tickets than to do something else entirely. For example, once you get past three days, it costs less than ten dollars to add another day to your tickets. And once you get past four days, it's only three dollars extra for each additional day! As Disney says, the more you play, the less you pay per day. So when you can visit the Magic Kingdom for less than the price of a round of mini-golf, it should definitely be a consideration.
Now what do you think? What are your favorite ways to spend days outside of the theme parks? Do you spend days outside of the parks at all? What do you think of my suggestions? Let me know in a comment, a tweet (@discollegeblog), or on Facebook!
All images are from allears.net, an amazing resource for anything that has to do with Disney.